Get Started
This course is currently closed
Galactic Diminshed Licks & Workouts
Let's dive in!
Remember : 
1) Download the PDF and backing track (at the top of each module)
2) Printing out the Tab/Notation pdfs (or putting them on your tablet) is always handy.
3) Join the Galactic Facebook Group
4) You can do it, I believe in you! Take your time and practice with patience. Learning a language takes time, desire, and a lot of consistency.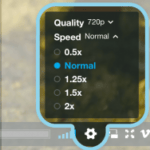 btw – You can speed up or slow down the video playback rate.