What techniques should a guitar player practice?
"What technique should I practice"?
Before we dive in I'd like to share a memory with you:
Back In my Berklee (College) days, I had the chance to take a lesson with one of my Idols, Jazz guitarist/composer Adam rogers.
When I asked him about his unbelievable control of the instrument, he replied: "The reason I ended up with the technique I have is that this is the type of sound I heard in my head and you should go with what you hear."
Everything about the way you strive to play has to begin with the sound you hear in your mind.
Ever since,
I have kept in mind the significance of Adams' words and have strived to apply them into my own daily awareness/practice as well as advise my students to follow the same state of mind.
Not only do we master the most important mechanics of music, but we also realize and strive to master the sound we hear in our minds. Our unique 'musical DNA'!
Bird, Coltrane, Bud Powell, Monk, Wayne Short, Holdsworth, Gamble, Henderson, Scofield, Pat Metheny, Weckl, Gadd, Mingus, Beethoven, Bach, Stravinsky…etc What did all these musicians have in common?
They all heard music differently!
 and had their own unique ways of expressing music.
The way you hear things in your mind has its own twist on it, juice it, own it, and be proud of it!
It is your unique trademark that cannot be duplicated.
I hope these thoughts help you to search deeper to find your voice and your truth.
So… What technique should YOU practice as a guitar player?
Depends – What do YOU hear?
Video type: Story, Experience, free demonstration over SCALE – MELODY
Download the tabs/notation, pdf/guitar pro file for free
CLICK HERE TO LEARN HOW TO BUILD POWERFUL SOLOS WITH CREATIVE MODERN JAZZ VOCABULARY
It is my mission to help my students unleash their creativity, enhance their musical ability and find joy in playing the music we all love so much.
So if you're interested in learning how to:
Play fresh & exciting modern jazz solos, Create super melodic lines over sophisticated chord progressions, Think and play 'out of the box', much more.. This will be a special treat for you!
CLICK HERE: **51 GJL PRODUCT**
In This Article:
Everything about the way you strive to play has to begin with the sound you hear in your mind.
– Download the tabs/notation, pdf/guitar pro file for free here: https://tinyurl.com/boostguitartechnique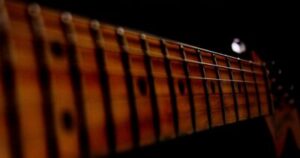 Land of the Lydian Lydian Is one of my favorite scales, and I have a feeling that I am not the only guitar player who
Read More »