Meet Daniel Weiss
International Guitarist – Composer – Recording Artist – Educator
Israeli-born guitarist, Daniel Weiss first achieved international recognition as a finalist for 'Guitar Idol 2016'.
His exceptional abilities and unique style distinguish Weiss as a highly sought-after musician, with a rich international career as guitarist, composer, and arranger.
In spite of his relative youth, Daniel Weiss, a Berklee College of Music graduate, has released a long list of musical projects, the most notable being as co-lead in 'Square to Check', an all-original Progressive Rock band, whose music has met with huge critical acclaim.
His compositions and arrangements have been performed by international artists, as well as by symphony orchestras in Israel.
Weiss is a featured artist with Lick Library, Premier Guitar, Guitar Idol, Norman's Rare Guitars, and Bass the World, to name just a few.
Weiss has always been willing to offer his services as a guide and inspiration for other musicians, happy to share his skills, talents, and experience with aspiring players. In his international teaching career – now active for over a decade – based in his Tel Aviv studio and online, he has created a range of unique digital courses, spanning a variety of subjects, and providing support at all levels, from the novice to the advanced jazz musician.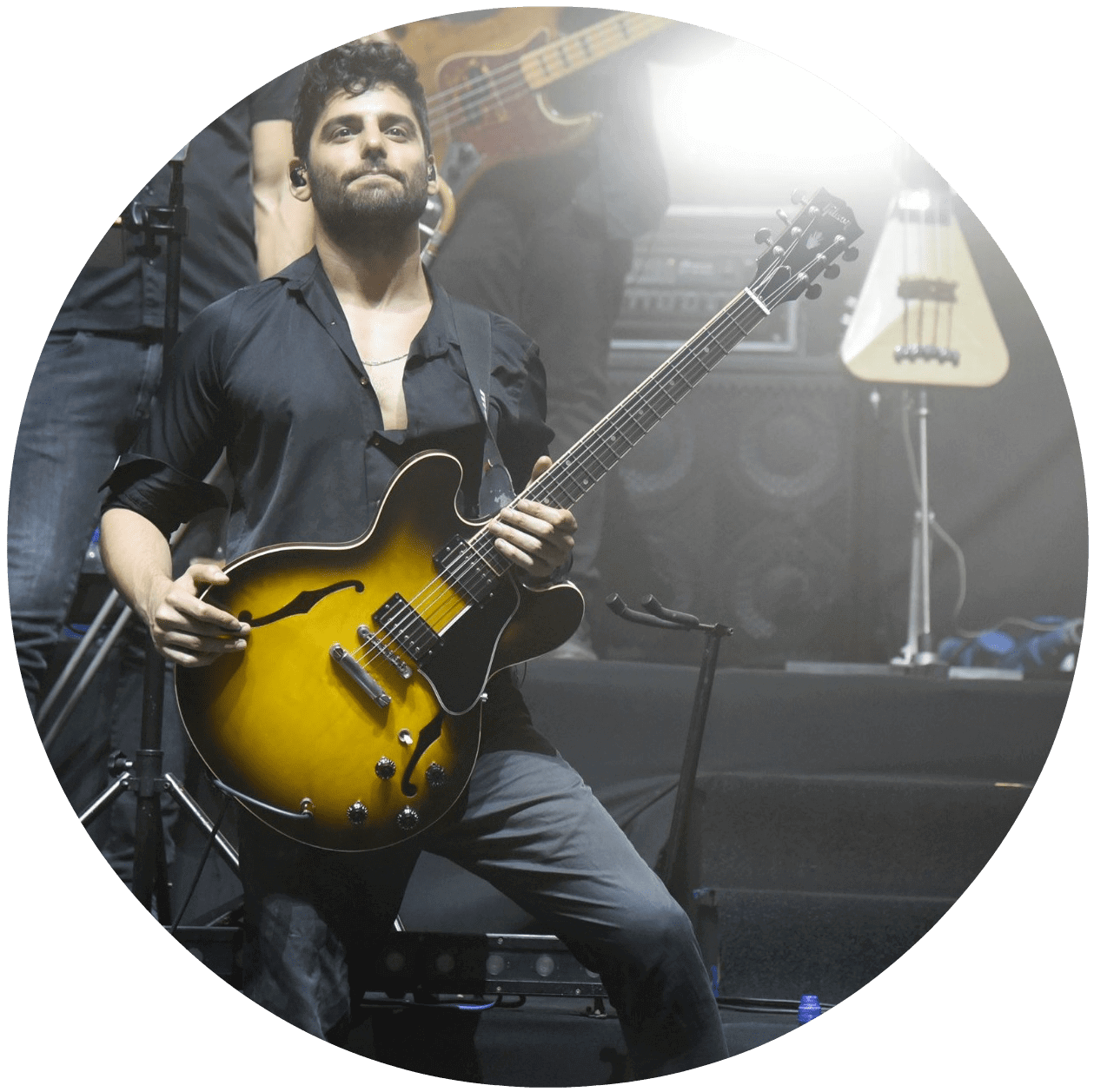 These days Daniel is putting the finishing touches on a number of digital courses that will be exclusively available here on this site.  All this while keeping a busy schedule as a professional guitarist.
Daniel can be directly contacted for projects or private tutoring through the form at the bottom of this page.