Finding your own musical voice – Part 1
The determined musician (artist) aspires to find Individuality and uniqueness, yet can easily get caught up in data and information.
It seems that with the development of the modern online world, the infinite abundance of fabulous players has created amazing opportunities for aspiring artists all over the world to discover and learn.
But no matter how much technology evolves, the fundamental needs of an artist will always be there and that is an integral part of human existence: finding an identity in this world as a creator!
Throughout that journey, an inner calling for uniqueness might arise. uniqueness is not always about knowledge, speed, or dexterity.  Rather it is the fruit of a well-trained imaginative mind combined with the right technical and mental abilities to perform them.
So how do we do this?
How do we acquire knowledge and inspiration to enhance our own unique voice?
And once that voice comes up, will we be there to acknowledge it?
Can we find satisfaction in our work?
Would we compare it to the voices of others?
Some find their voice with way fewer chords (information.. same) they might be aware that there is more knowledge to acquire but they have found a way to get the most for them with what they know to get their point across.
Some choose another path to acquire more "practical" knowledge: scales, more chords, and more variations.
That is another path, but do they find a voice within all this knowledge? Some do, some don't.
The Truth of the matter is some find their voice faster, others may take years even decades. But – It is also possible some already found their voice without realizing it.
So in the next post, I'd like to present a few ways that have been helpful along my journey in regards to finding and accepting my own uniqueness and how I managed and re-manage to integrate and welcome it into my life.
End of part 1. part 2 coming up.
It is finally here – my first album as a leader
Each and every song in this album has been carefully performed from the center of our collective musical solar plexus, capturing the music at its most fresh and inspired point.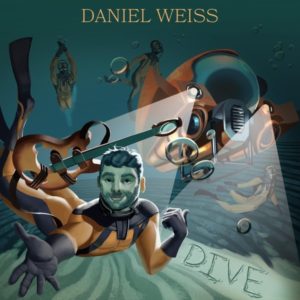 New VLOGS
Don't Just learn the phrase
LEARN FROM THE PHRASE!

Let's dive together into the MAGICAL Whole Tone scale!

Be true to your music, trust your voice to guide you through the ups and downs of musical and

3 Guitar Exercises + Guitar Tab - Legato, Sweep, and Alternate picking