Dear Friends,
I have been waiting for this moment, for quite a long time now.
I truly feel that the creation and culmination of this album is the right remedy at the right time.
Each and every song in this album has been carefully performed from the center of our collective musical solar plexus,
capturing the music at its freshest and most inspired point.
All these songs were recorded in one long magical day at the studio.
It is with great love and gratitude that I present this collective freshness to you today.
Enjoy the Dive.
P.S
Daniel Weiss
29.1.2021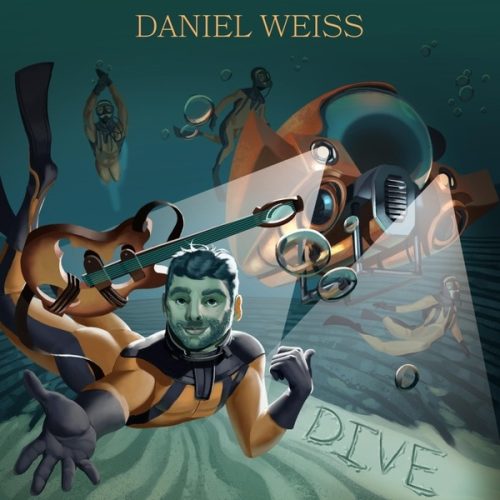 Track Samples:
1) Land of The Dreamers
Track 1 2 3 4 & 6 Composed by both: Daniel Weiss and Yaniv Taubenhouse
Track 5 "Back Home" composed by Daniel Weiss.
Album Produced by Daniel Weiss
Guitars – Daniel Weiss
Piano/Rhodes/synthesizer – Yaniv Taubenhouse
Bass – Iggy Jackson-Cohen (1, 2 & 4)
Drums – Yogev Gabay (Tracks 1,2 & 4)
Bass – Lior Ozeri (3, & 6)
Drums – Sharon Petrover (Tracks 3 & 6 )
Tenor/Soprano Saxophones – Omri Abramov (Tracks 3 & 6)
Percussion – Nadav Gaiman (Tracks 1, 3, 6)
Recorded,Engineered by Jonathan Barak
Mixed and Mastered by Yan Perchuk California – U.S.A
Artwork By: Chris Moschler
Order Now and Get 2 Very Special k4y Bonuses:
HQ Wav file of the song
For enjoyment and inspiration
HQ Mp3 file of the song
For enjoyment and inspiration
Complete Guitar Transcription PDF
Tab and Solo Included!
Minus Guitar Play-along
For hours of fun
Up your game with this 'Guitar Pro' file –
Make your practice 10X more effective – change the tempos, isolate the guitar part, loop challenging bars etc.
(assuming you already own Guitar Pro since it is not a free software )
Minus Guitar Play-along
For hours of fun